The Crew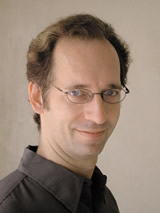 Tim Labor (Composer) is a composer and sound designer specializing in music composition and sound design for theater and film. He holds a Bmus from Queens University (1987), where his principal teachers included Istvan Anhalt, Bruce Pennycook, and Clifford Crawley, and graduate work at the University of California, San Diego, where his teachers included Roger Reynolds, F. Richard Moore, Rand Steiger, Brian Ferneyhough, and Joji Yuasa. Tim's awards include the Maurice Dubin Award in Composition (1987); the Queen's Medal in
Music (1987), a PROcan Award (1989); the Rodolphe Mathieu Award (CAPAC, 1990), a
McFejj
(Additional Music)
(SOCAN Award (1995) and grants from the Canada Council. As a film and media composer, Labor has collaborated in composition or sound design for a variety of projects, including computer games ("Everquest", "Re-Elect JFK"), video, dance, and theatre. Recent projects include sound design for "Abingdon Square," and "Birdbath" at the

Open Fist Theatre Company

, "The Andrea and Hep Show 2: More Faster More Furiouser" at the Open Fist and Second City, the Circle X production of "Henry IV-part 1" (2004 L.A. Shakespeare Festival), sound design for "Laramie Project" at Mira Costa High School, and original music composition and sound design for the world premiere productions of Paul Mullin's "American Book of the Dead: The Game Show" and Tom Jacobson's "Sperm" (both Circle X). Upcoming productions include "Chicago" at Mira Costa, "Papa" at the Open Fist Theatre, and several film/video projects. Tim is a member of SOCAN, the Society of Composers and Lyricists, the

Circle X Theater Company

and a regular participant of

Idyllwild Arts.